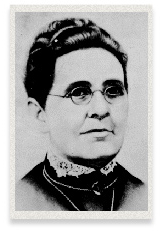 Ms. Harriet Noyes, the founder of our school, was a missionary from America. She established the True Light Seminary in Guangzhou in 1872. Upholding the Christian spirit of love, kindness and persistence, Ms. Noyes was the trailblazer when it comes to providing education and ministry to women in South China. It has been around 140 years since she established True Light. In 1949, Principal Ma Yi Ying relocated the school to Hong Kong and renamed it "Kowloon True Light Middle School". The school continues her vision for women's education – to promote Chinese culture and cultivate all-round Christian values for girls and women through education.
Early History of True Light
1872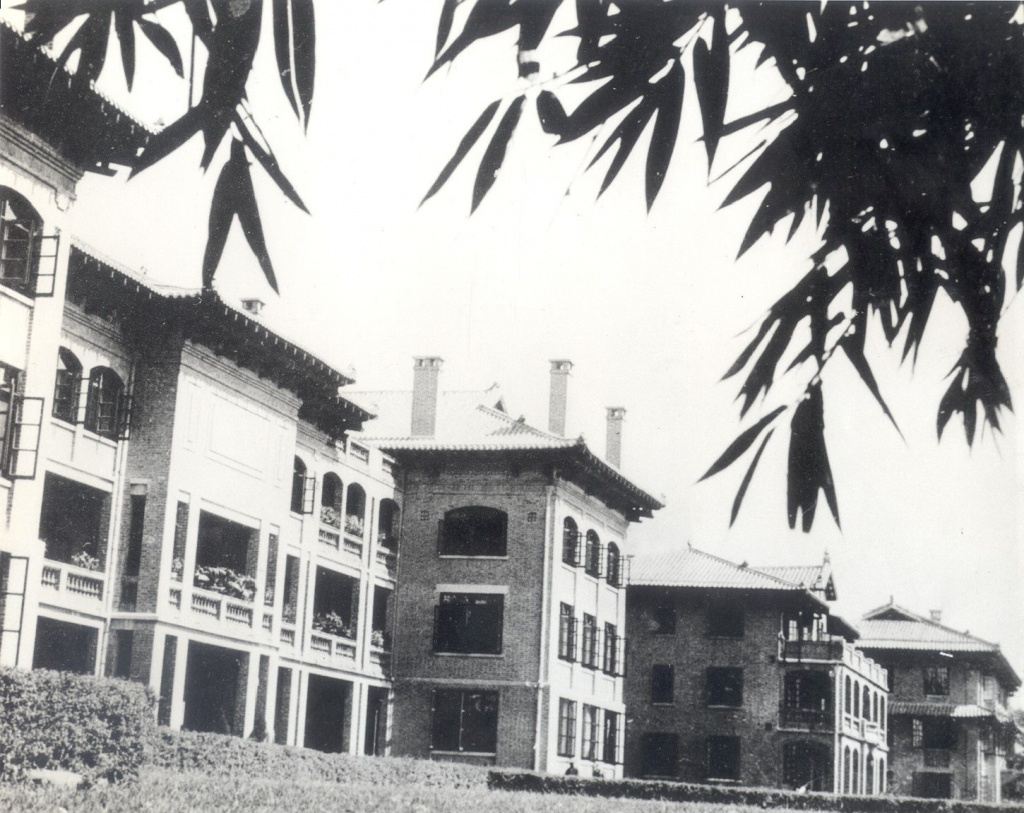 Ms. Noyes founded the True Light Seminary in Guangzhou. Six students were enrolled. Free meals and accommodation were provided. It was the first boarding school providing education to women in South China.
1917
The middle school section named "True Light Middle School" was established in Paak Hok Tong, Guangzhou. Dr. J. W. Creighton was the first principal.
1924
Ms. Noyes returned to America. She passed away in 1942.
1932
The 60th school anniversary celebration was held.
1935
Hong Kong True Light Primary School was established at 26 Caine Road, Central, Hong Kong by Dr. Hoh. Mrs. Cho Ho Yuk Ying was appointed as Principal.
1947
Ms. Lee Yiu Yu resigned and left for the US. Dr Ma Yi Ying was appointed Principal after her. In the same year, Paak Hok Tong True Light School, Renji Street True Light School and Hong Kong True Light School jointly organized the school's 75th anniversary celebration.
School History of Kowloon True Light
1949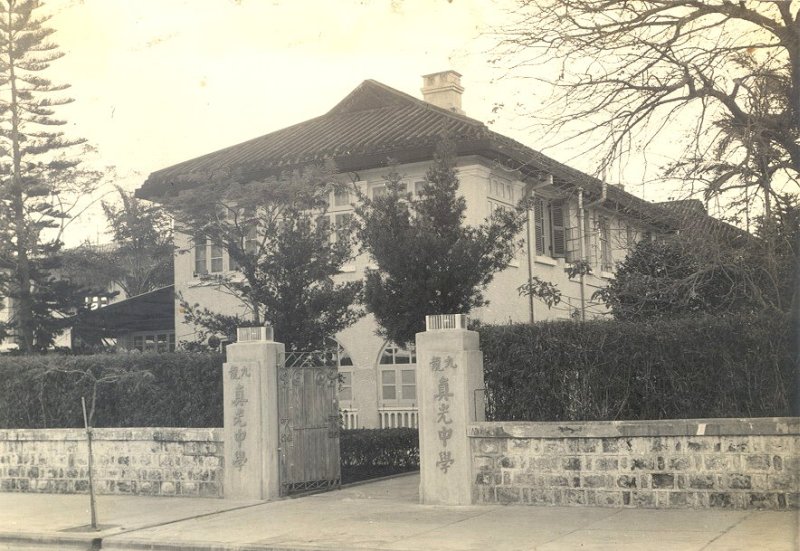 "True Light Middle School" was relocated from Paak Hok Tong, Guangzhou to 115 Waterloo Road, Kowloon Tong. It was then renamed "Kowloon True Light Middle School". Dr Ma Yi Ying continued to lead the school as the Principal. Dr. Ma promoted within the school the implementation of mother-tongue teaching while inviting foreign missionaries to serve as English teachers. Meanwhile, the Student Union and Student Fellowship were set up. A wide range of student activities and community services were offered to enrich students' school lives.
1952
The school registration was officially approved by the Hong Kong Government for our commendable school operation. The school celebrated its 80th anniversary in Hong Kong.
1955
Sir Alexander Grantham, the Governor of Hong Kong, visited and acknowledged the effort of teachers and students in learning and teaching. The government granted the school a site for building a new school campus.
1958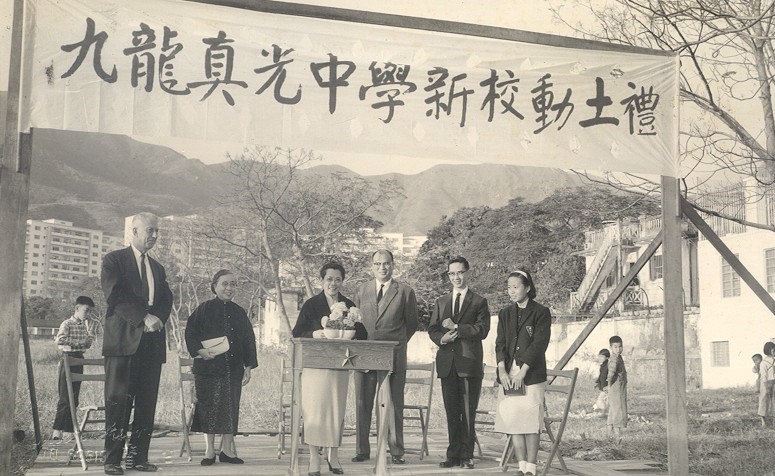 With the allocation by the Hong Kong Government and support from the Church of Christ in China, a new campus was built at 1 True Light Lane, Kowloon Tong. A groundbreaking ceremony was held on 21st November.
1959
Richard Charles Lee, CBE, the School Board Chairman and the former Legislative Council member, was invited to lay the foundation stone of the school.
1960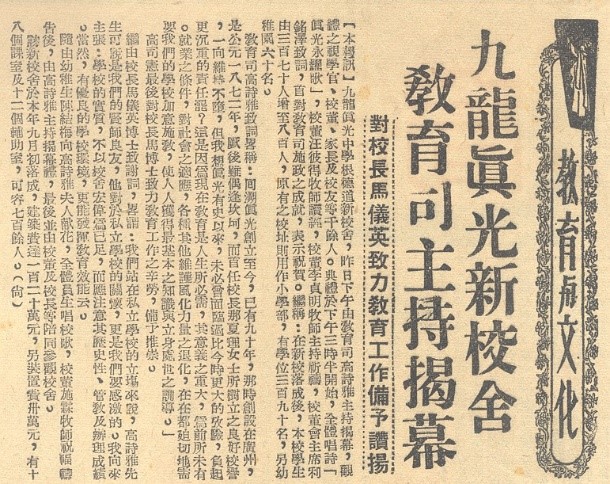 The new campus at 1 True Light Lane, Kowloon Tong was opened for the middle school section. On 25th November, Mr. Douglas James Smyth Crozier, the then Director of Education of Hong Kong, officiated at the opening ceremony of the new Middle School campus. The primary section and the kindergarten section remained in the old location at Waterloo Road.
1961
Dr. Ma Yi Ying was appointed a non-official Justice of the Peace (JP).
1962
Dr. Ma Yi Ying was awarded an MBE in the Queen's Birthday Honours List.
1963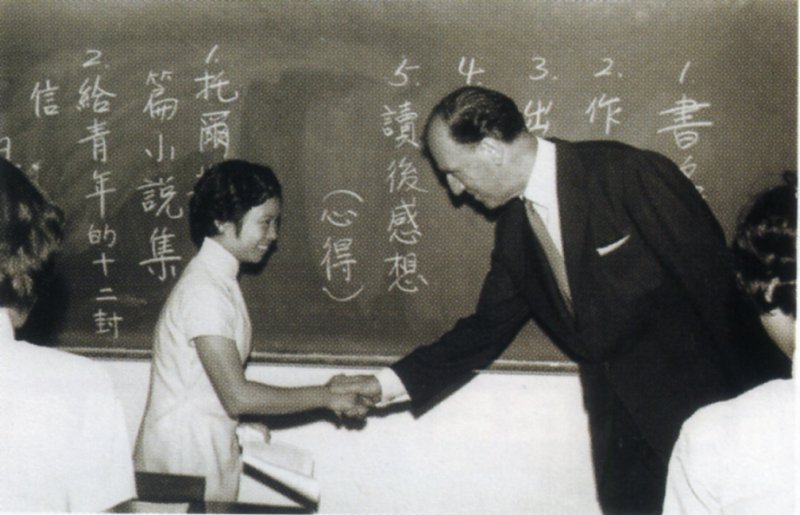 Sir Robert Brown Black, the then Governor of Hong Kong, visited the school and complimented it for its high quality in learning and teaching.
1972
Dr. Ma Yi Ying retired and Ms. Li Wai Lim succeeded her as the Principal. To celebrate the 100th anniversary of the school, "True Light Girls' College", an English secondary school, was established in 1973.
1972
To celebrate the school's centenary, a thanksgiving service was jointly held at Hong Kong Football Club Stadium by two True Light Middle Schools. Former principals joined and Sir Hugh Norman-Walker, the Hong Kong Administrator, delivered his speech. Alumni reunion was a capstone of this joyful and memorable event.
1975
Our school received the first phrase of government aid starting from September, with audio-visual equipment installed to meet educational needs.
1978
Ms. Li Wai Lim retired and Ms. Butt Yee Har succeeded her as the Principal. The middle school section became a fully government-aided secondary school while the primary section and kindergarten remained self-financed.
1990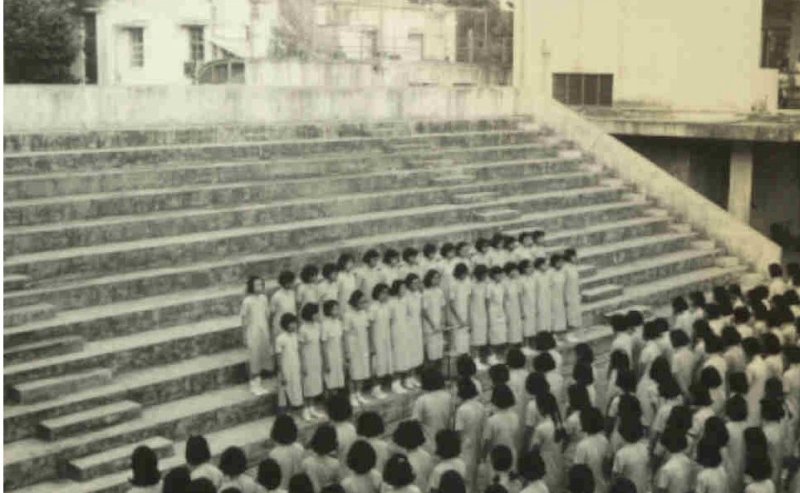 The spectators' stand in the middle section was demolished for the construction of a classroom extension. Air-conditioning facilities were installed in the whole school.
1991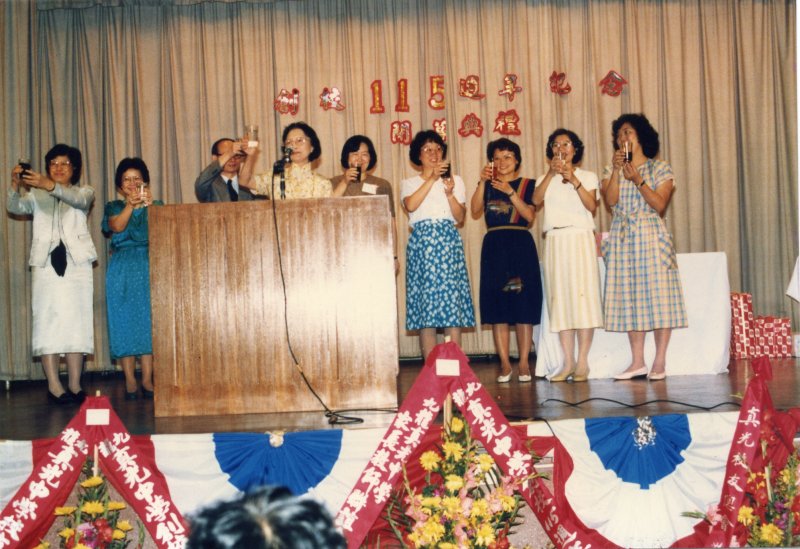 Ms. Butt Yee Har resigned and Ms.Chan Yuen Sheung was appointed Principal after her.
1992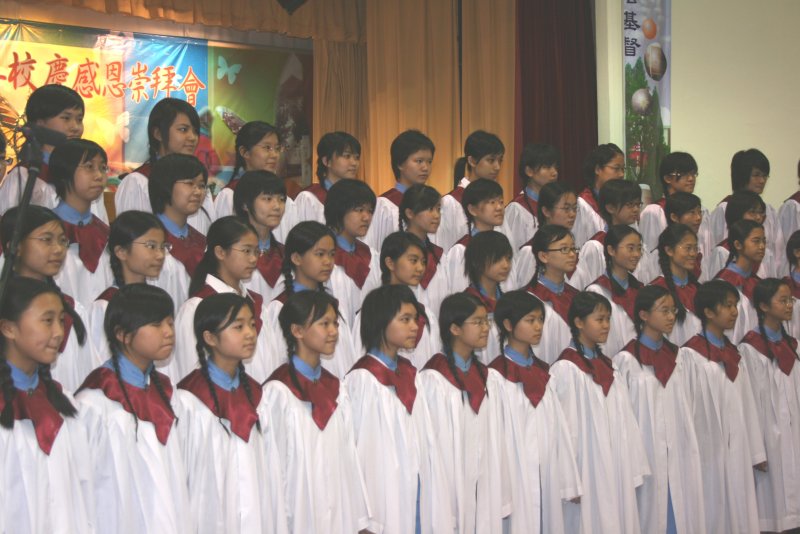 The CMI advanced level curriculum was introduced in response to the new education policy. The Thanksgiving Service of the schools' 120th anniversary was held.
1994
It was the first time for our secondary school students to take the Hong Kong Advanced Level Examination (HKALE). With satisfactory results, many were admitted to universities.
1999
The Secondary and Primary Sections hosted an open day in celebration of the KTL Golden Jubilee – 50th anniversary of the school being relocated to Hong Kong. Also, A True Light Story – Golden Jubilee Kowloon True Light Middle School, an illustrated book recounting the history of our school was published.
2000
According to the Education Department, our school was one of the 44 schools that demonstrated positive value-added performances.
2002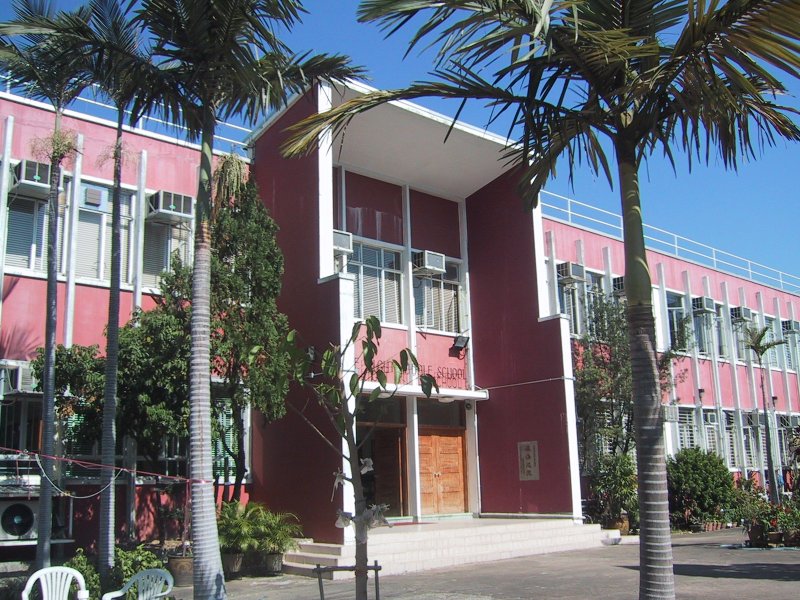 To celebrate its 130th anniversary, the school organized a joint True Light exchange tour during Easter to visit our mother school in Guangzhou. The Tour was followed by the publication of "The History of True Light", Thanksgiving Service, Alumnae's reunion banquet, Joint Hong Kong-Guangzhou True Light Art Gallery, Fund Raising Walk and Round-the-school Run, School Open Day, Musical Night and Homecoming Tour to Guangzhou.
2006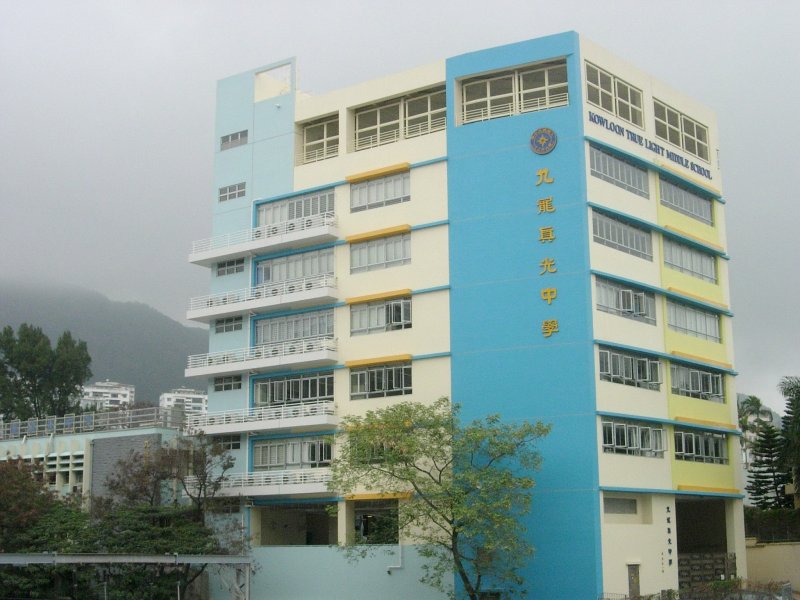 The new extension was built with new classrooms, multi-purpose rooms, the tuck shop and the
Internet access.
2007
To celebrate their 135th anniversary, four True Light schools jointly organized the "Guangzhou True Light History and Cultural Tour". The Liberal Studies Panel developed the Learning Management System (LMS), through which the school cooperated with Guangzhou True Light Middle School and Changti True Light Middle School in learning. Teachers cooperated with each other and decided the issue on which students shared their views and opinions with each other. The Parent-Teacher Association organized the Tour to Guangzhou True Light – "Seek our Roots" and participated in the school anniversary celebration of our mother school in Guangzhou.
2010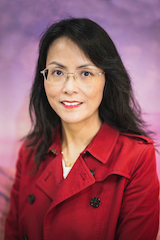 Ms. Chan Yuen Sheung resigned and Ms. Lee Yi Ying was appointed Principal after her to carry on the "Spirit of True Light".
2010
In response to the implementation of the fine-tuning Medium of Instruction (MOI) policy, our school has started to teach a number of subjects in English in S1 classes and some with Chinese language taught in Putonghua.
2011
The school was renamed as Kowloon True Light School.
2011
Kowloon True Light School (Primary Section) was turned into an English Medium-of-Instruction (EMI) school to enhance the quality of education.
2011
Under the new electoral system, the Student Union (SU) is formed by a cabinet, voted by students.
April 2012
The first cohort of NSS Form 6 students sat for the HKDSE Exam while the last cohort of Form 7 students took the last HKALE. In celebration of the school's 140th anniversary, "Guangzhou True Light Homecoming Tour" was organized where student and teacher representatives visited six True Light schools in Guangzhou, including Secondary, Primary and Kindergarten Sections.
May 2012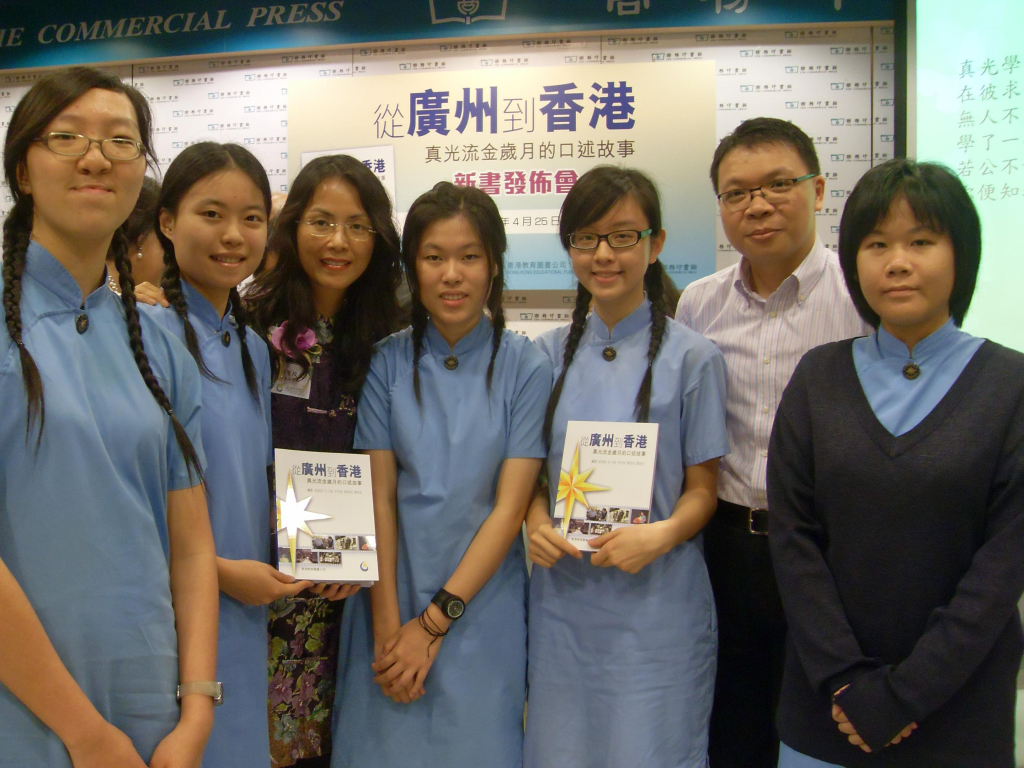 "A Light in the Land of Sinim: Forty-five Years in the True Light Seminary" by Ms. Harriet Newell Noyes was published, together with  "From Guangzhou to Hong Kong: Oral History of the Golden Faith of True Light", which was a product of the concerted effort made by students and alumnae.  The 140th Anniversary Thanksgiving Dinner was held, hosting banquets of 130 tables for alumni and guests.
September 2012
M.I. Courses were introduced to unleash students' potential. Additionally, Mentorship Programme was launched to support students' personal growth by recruiting alumnae to be mentors, and to foster close ties between True Light Bearers.
2013
A multi-purpose room was rebuilt in the basement. The renovation project at Kowloon True Light School (Primary Section) was complete.
July 2014
The school celebrated its Sapphire Jubilee with the KTL 65th Anniversary Variety Show. The highlight of the show was the Chinese musical, "The Love Story In The Fantasyland", a project funded by the QEF. There were also orchestral and choir performance, Chinese dancing, "Much Ado About Nothing", a play by William Shakespeare, and a drama performance by the Primary Section, etc.
August 2014
The Corridor Gallery was set up outside the sewing room. Students' artworks were exhibited there.
September 2014
Staff room B and school tuck shop were reconstructed into the staff common room and a student common area respectively for the sake of providing a relaxation zone for both staff and students. Furthermore, a glass-walled room was built in the school library and individual study carrels were available for revision purposes.
2016
A multi-media arts room with Mac computers was opened for students to learn design and songwriting. To promote e-learning at school, all classrooms are equipped with an interactive whiteboard and Apple TV.
June 2016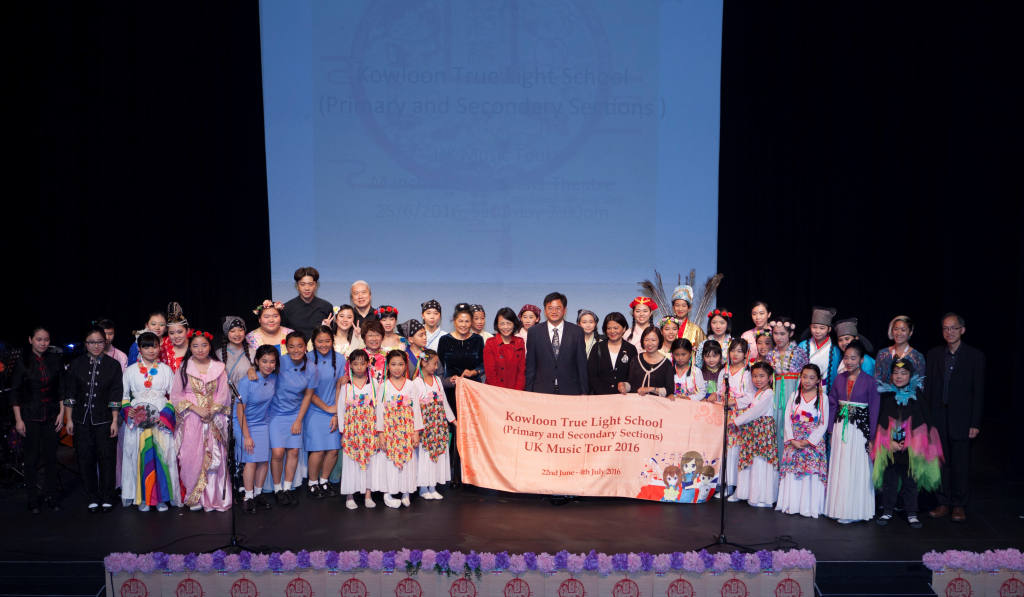 Kowloon True Light School (Primary and Secondary Sections) UK Music Tour – "The Love Story In The Fantasyland" was organized to provide students with precious musical exchange including staging performances at a Chinese community centre, a cathedral and a local college.
May 2017
The True Light 145th Anniversary Variety Show was held at the Academic Community Hall at the Hong Kong Baptist University. There were wide-ranging events including orchestral performance by Primary and Secondary Sections, musical and qipao fashion show.
July 2017
The old geography room and the language room were turned into a multimedia learning centre and a self-study room after renovation.
August 2017
The Incorporated Management Committee of Kowloon True Light School was established.
September 2017
The operation of the Kindergarten Section was resumed. Ms. Lee is the Chief Principal of the Secondary, Primary and Kindergarten Sections, overseeing the running of Kowloon True Light School.
2018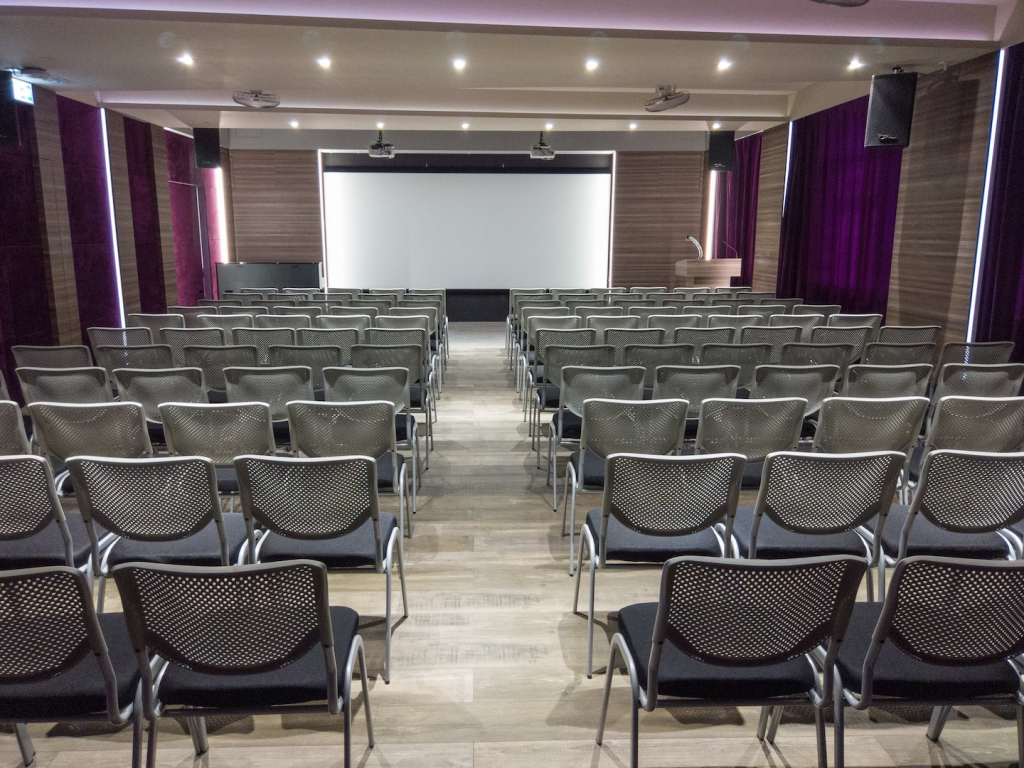 The Performing Arts Studio Theatre was newly opened.
2018
De Xin Academy, a room for Chinese Culture, was newly opened.
2019

In celebration of the KTL 70th anniversary, our secondary, primary and kindergarten sections have jointly organized a series of activities, including Gallery of the Exquisitely Sensitive, staff development tour to our Alma Mater in Guangzhou, KTL 70th Anniversary Thanksgiving Service with Mr. Kevin Yeung Yun-hung, JP, Secretary for Education as our guest of honour, KTL 70th Anniversary Banquet, Fundraising Walk and Variety Show.
2019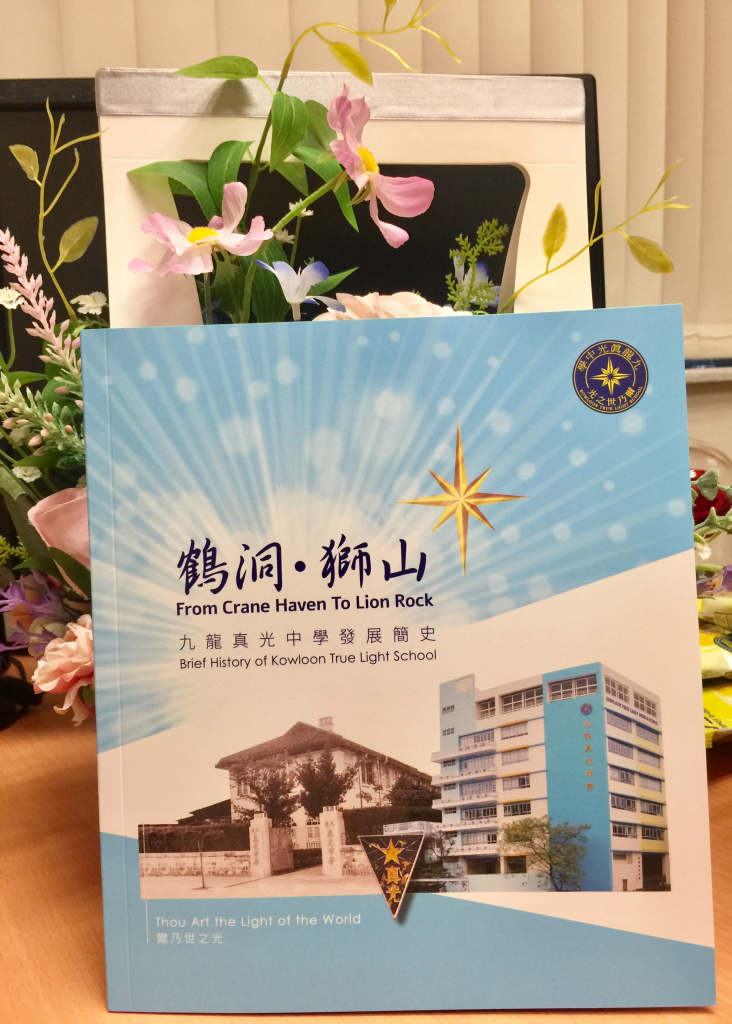 "From Crane Haven to Lion Rock: Brief History of Kowloon True Light School", "Knowledge to Action" and "Meet to Write" were published.
July 2021
Ms. Leung Ching Wan, Ms. Ho Ka Wai and Ms. Wan Yuen Fan of our Chinese Department won the 2019/20 Chief Executive's Teaching Excellence Award.
September 2021
Our STEM room was renovated and equipped with new technologies, such as the Internet of Things (IOT) devices, Artificial Intelligence (AI) humanoid robot and a set of DJI Robomaster.
October 2021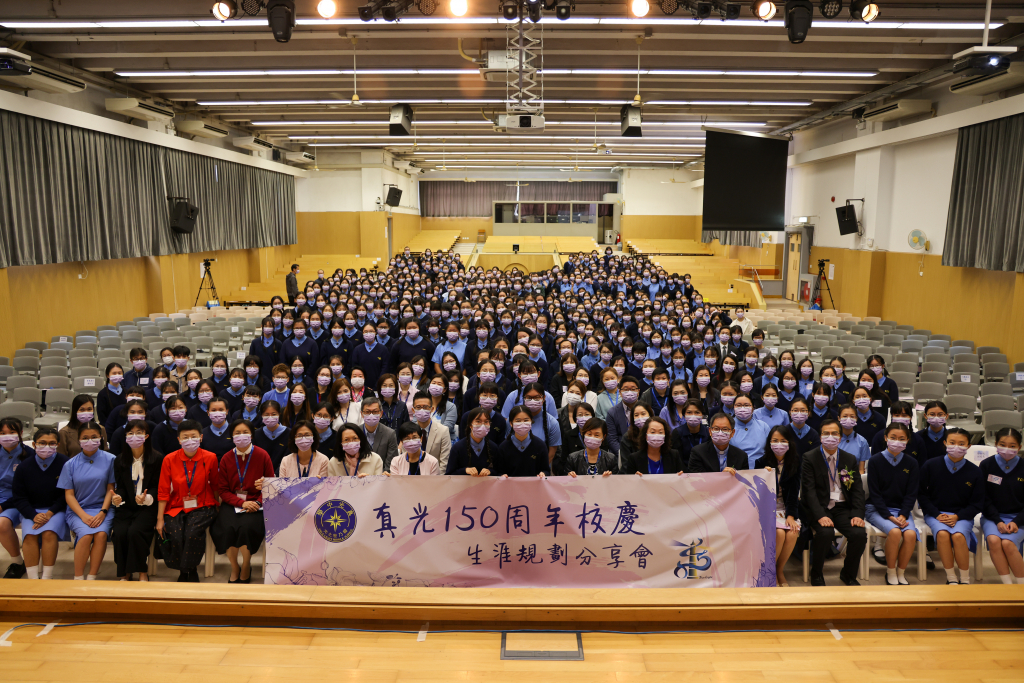 On the True Light 150th Anniversary Life Planning Sharing Day, various alumnae of four True Light schools shared with S5 students their invaluable experiences in different aspects of higher education and professional career.
December 2021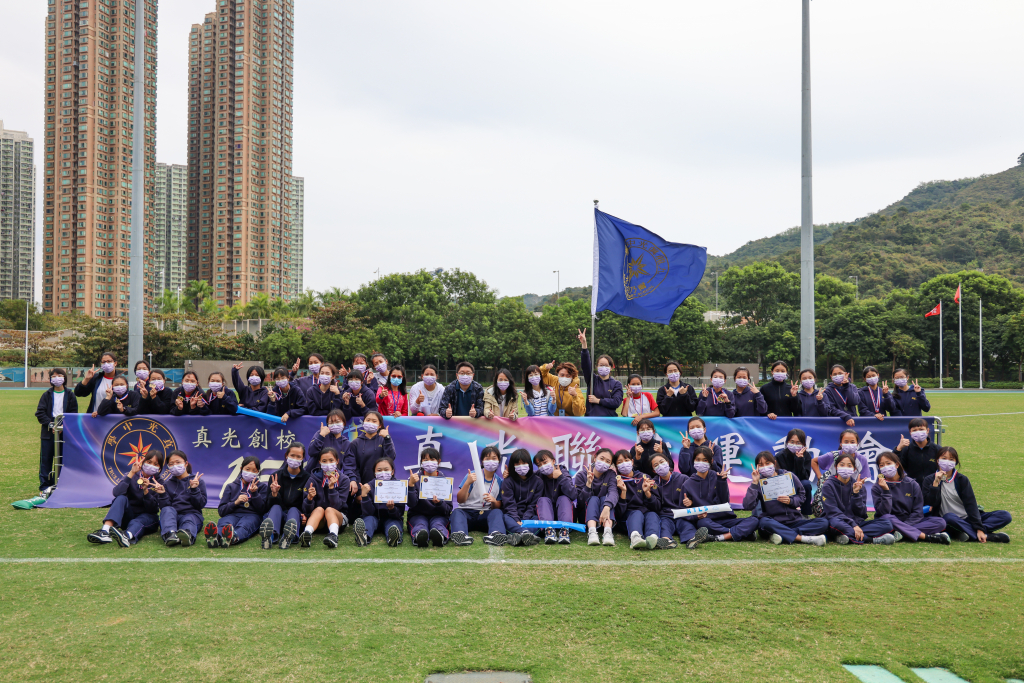 The True Light Joint School Athletic Meet was held where athletes showcased their talents and strengths in the area, demonstrating the spirit of perseverance and unity. Ms. Kong Man Wai Vivian, Hong Kong Olympian and épée fencer, was invited to attend as the officiating guest in the closing ceremony.
May 2022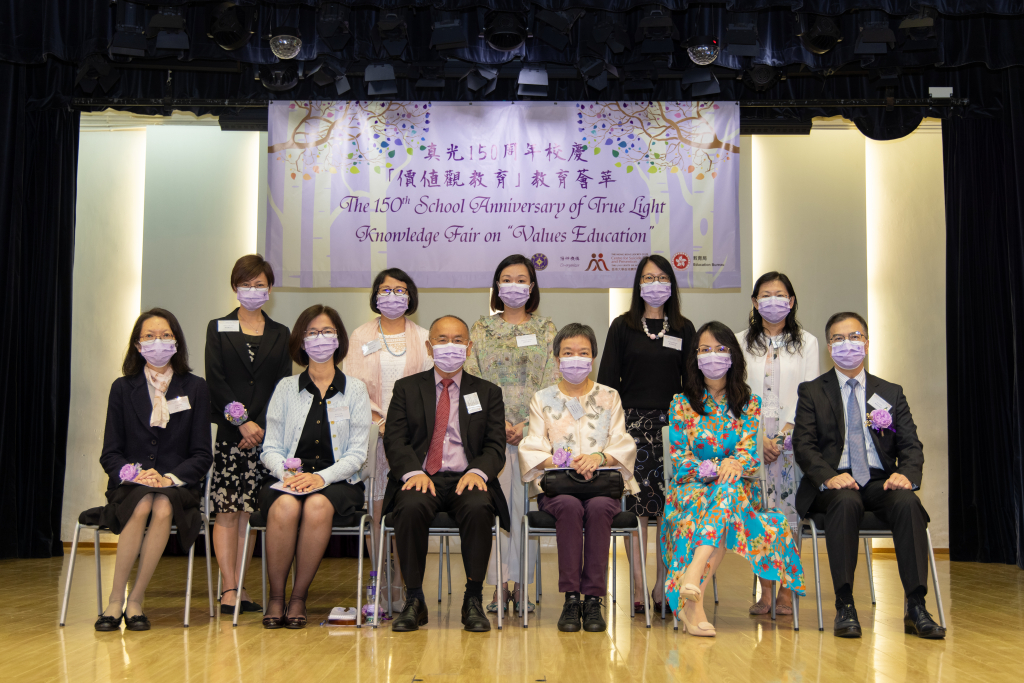 Four True Light schools invited the Education Bureau and the University of Hong Kong to co-organise a Knowledge Fair on "Values Education" under the theme "Positive Values, Character Building." Mrs. Hong Chan Tsui Wah, Permanent Deputy Secretary for Education, was invited to attend as the officiating guest while Professor Yip Siu Fai, Chair Professor of the Department of Social Work and Social Administration of HKU was invited as the guest speaker.
September 2022
Starting from 2022-23, English is the medium of instruction for all S1 students. In addition, all S4 students are required to study 3X elective subjects for the senior secondary curriculum.