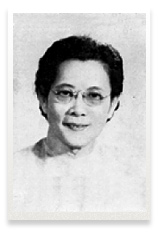 1. Ms Ma Yi Ying (1947-1973) – On ran our education ethos
Principal Ma Yi Ying was born in 1909 in Hong Kong. She graduated from Paak Hok Tong True Light Middle School in Guangzhou and Lingnan University (Bachelor of Education). She then pursued her studies abroad and received her Master of Education at Smith College, USA, and Master of Religious Studies in the New York Theological Seminary. Her PhD of Education was awarded by the University of California, USA.
Ms. Ma Yi Ying was a person with courage and kindness. She arrived at Hong Kong in 1949, together with her staff and students, and established "Kowloon True Light Middle School" at 115 Waterloo Road, Kowloon Tong.
Under Principal Ma's leadership, the school gradually developed. She also promoted within the school the implementation of mother-tongue teaching while inviting foreign missionaries to teach English and Biblical knowledge. She was also the founder of True Light Girls' College.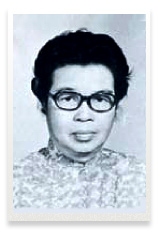 2. Ms Li Wai Lim (1973-1978) – Transition and elevation
Principal Li Wai Lim graduated from Paak Hok Tong True Light Middle School in 1931 and received her Bachelor in Mathematics from Nanjing Jingning Girls' College.
Principal Li was exceptionally passionate about education and devoted her life to nurturing joyful and healthy students with grateful hearts. She used to encourage students to love the school as their family and be proud of True Light. Her five years at True Light was precisely the interchanging period of the school policy, when Kowloon True Light Middle School first started to receive Government aid and introduced "floating classes". It also began the preparation period for the advanced level examination. Facing all the challenges and changes by the time, Principal Li devoted herself to the development of the school while conserving the valuable traditional values of True Light and the vision of Christian Education. Her selfless contribution paved the way for the future of True Light; the magnificent path on which every True Light girl walked.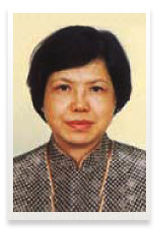 3. Ms Butt Yee Har (1978-1991) – Striving Hard for excellence
Principal Butt Yee Har was an alumna of our school, graduating in 1956. She received her Bachelor of Art degree from the Chinese University of Hong Kong.
Upholding the ethos of True Light, Principal Butt strived to practice Christian holistic education, promote Chinese Culture and encourage students to work hard in a Chinese school in learning foreign languages and striving for self-improvement. Devoted to her alma mater, she accomplished a lot of pioneering work and various reforms. In 1990, the spectators' stand was demolished and an extension for new classrooms was built. Air-conditioning facilities were also installed in the whole school. Aiming at nurturing a serving heart and the readiness to shoulder responsibilities, she established the Girl Guides and the CYC to teach students the attitude of "not to be served, but to serve". Principal Butt also encouraged teachers to act as role models for the students in developing their character.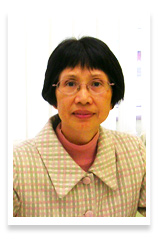 4. Ms Chan Yuen Sheung (1991-2010) – Forward progress with dedication
Principal Chan Yuen Sheung graduated from Kowloon True Light Middle School and received her Bachelor of Social Science degree from the Chinese University of Hong Kong.
Principal Chan led the school for almost twenty years with her kindness, perseverance and generosity. She committed herself to education with love and dedication and made a considerable contribution in many ways, such as the support of the education policy and the introduction of the advanced level curriculum and so forth. She also participated in the expansion of the school in 2006, when a six-storey new building was built on the original garden, to provide a more comfortable learning environment for the students. In addition, she spared no effort in gathering the True Light Schools together. She organized joint school activities, actively contacted local and overseas alumnae and continued to carry forward the spirit of "True Light".