Achievement in Inter-school Basketball Competition (Division 1, Grade A)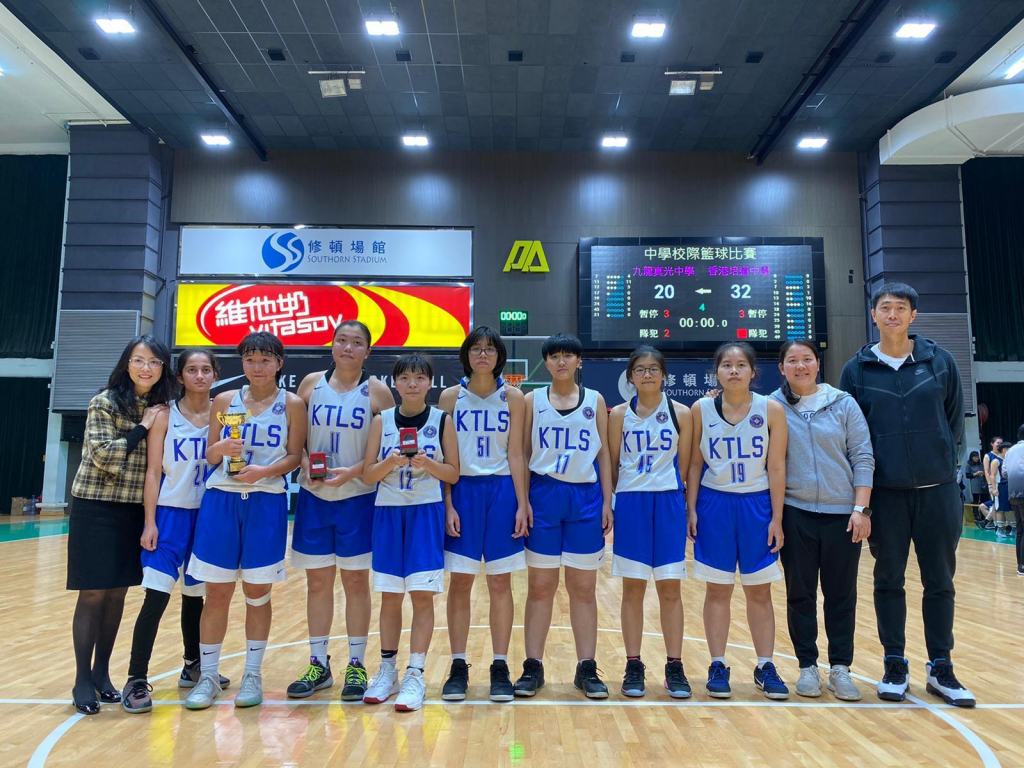 With months of arduous training, our grade A basketball team made it to the final and performed exceptionally well in the match that took place in Southorn Stadium on 15th January. They became the 3rd runner up of Division I of basketball in Kowloon District. Special thanks to the Principal, the Vice Principal and alumnae who came to the arena and cheer them up. Our basketball team will keep on striving for the best!
Team members:
S6 SIN MEI KA
S6 MOK WAI MAN
S5 ZALFAH LIAQAT GUL
S5 CHAN YUET MEI
S4 KWOK WING YAU
S4 NG WAI HAN
S4 TAM CHEUK KIU
S3 CHIM HAU TUNG ASHLEY
Captain Sin Mei Ka was interviewed after the match. Please visit the link below to read about her growth as a basketball player.