Winning the Outstanding Student Awards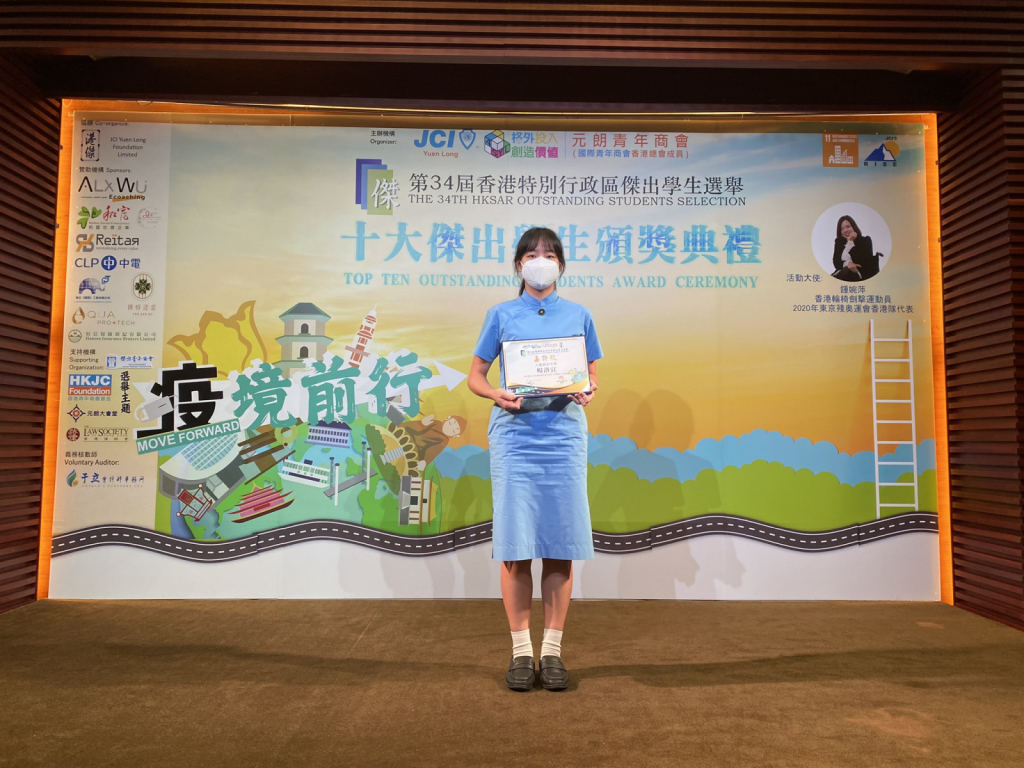 Yeung Lok Yi (S6) was selected as one of the awardees of the Outstanding Student Award of the 34th HKSAR Outstanding Students Selection organized by Hong Kong Special Administrative Region Outstanding Students' Union and Junior Chamber International Yuen Long. She was also accorded the Outstanding Students Award (Senior Secondary) of the 14th Kowloon Region Outstanding Student Selection organized by Kowloon Region Outstanding Students' Association alongside Lam Cho Man (S4) who was awarded in the junior secondary section. Cho Man was also accorded the 'Excellent Volunteer Award' by the Hong Kong Youth Exchange Promotion United Association.
We are pleased that their outstanding performance in academics, extra-curricular activities, personal skills and community service was recognized. Congratulations to Lok Yi and Cho Man!