Religious Week – Believe in Miracles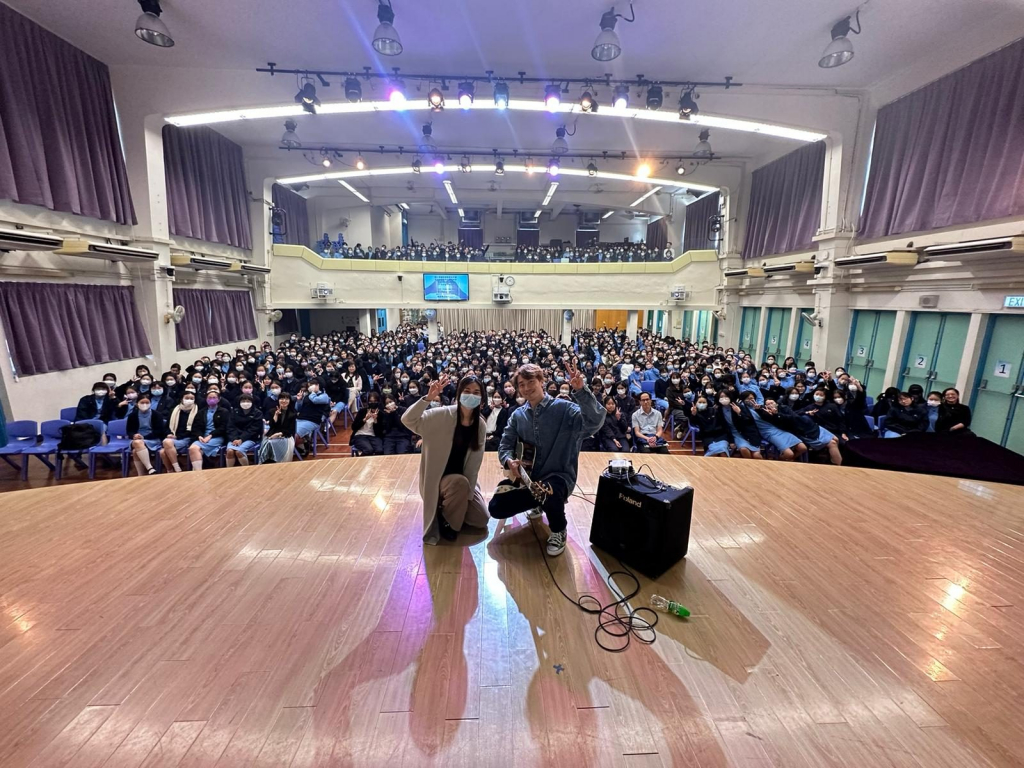 This year's Religious Week has adopted the theme of "Believe in Miracles," with the intention to instill in students a sense of reliance on the divine and the power of hope in diverse situations.
The school's religious committee, along with the fellowship staff and the worship team, have thoughtfully orchestrated a spectrum of activities, catering to the interest of all students. On Monday, during lunchtime, the worship team and teachers organized a hymn sharing concert in the playground. The event commenced with a sharing by Mr. Wong Kim Man during the school assembly to launch the proceedings. The fellowship members prepared games in the playground on Tuesday through Thursday to provide a better understanding of their faith through a fun-filled approach.
Furthermore, on Thursday morning, the Fellowship staff organized a book sharing session, followed by an alcohol painting activity in the home economics room after school to enable students to reflect creatively on their lives. The week's highlight was a testimonial video of the 2022 DSE top scorers shown on Friday, inspiring students to have faith in their future. The video was played during lunchtime in Room 201 while hymns resonated throughout the school in the mornings. Additionally, a small book fair of religious books was held in the library, encouraging students to expand their knowledge of their faith through diverse mediums.