The 2023 Hong Kong Secondary School Model UNESCO Conference on Climate Sustainability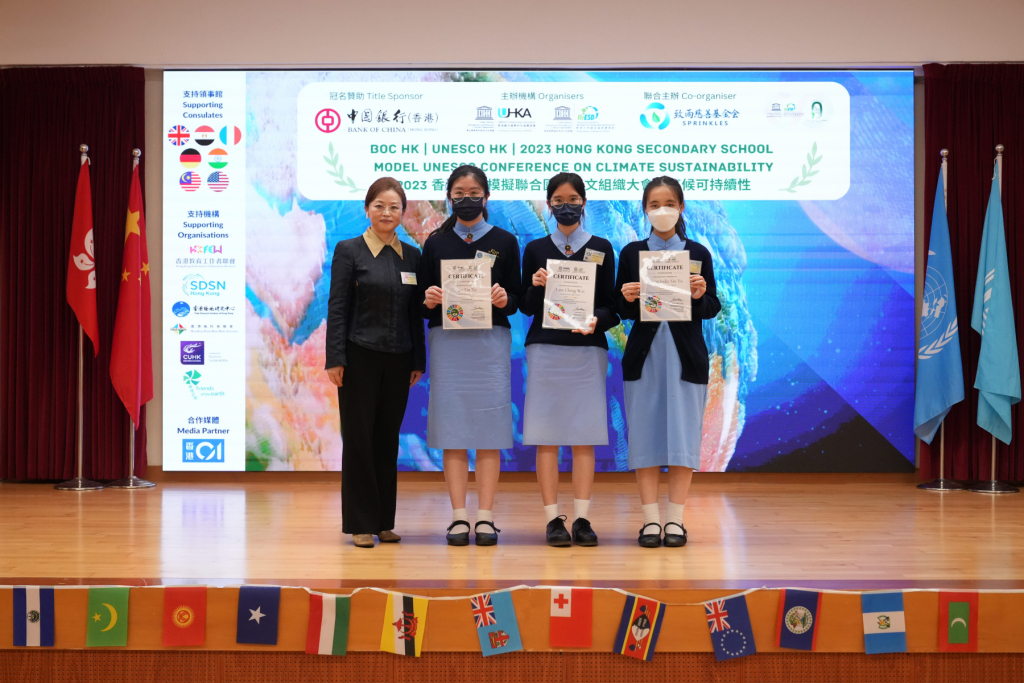 The Hong Kong Secondary School Model UNESCO conference on Climate Sustainability for the year 2023 witnessed the active participation of three intellectually adept S4 Geography students. These students adeptly represented the role of Italy, and delivered a thoroughly researched presentation on the scientific and innovative aspects of climate action.
Participating in this conference was an enriching experience for these students, as they were able to broaden their horizons and glean insights from the strategies presented by other schools. In addition, their communication and public speaking skills received a significant boost through this engaging and challenging activity.