2023 Guangdong-Hong Kong-Macao-Greater Bay Area Youth Cultural Exchange Program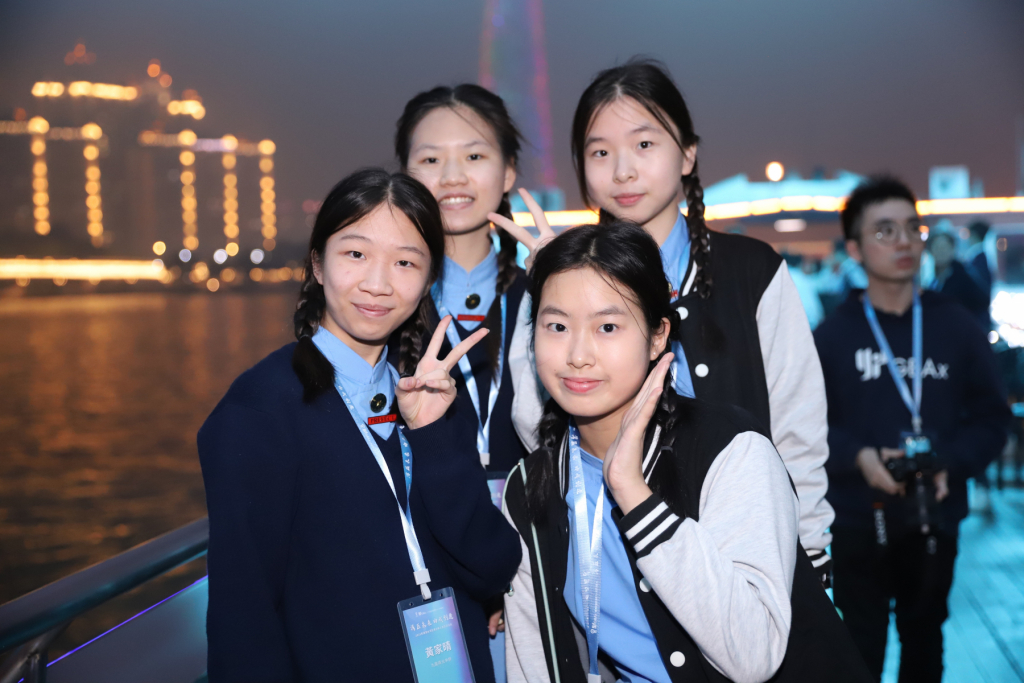 In March and April of 2023, a group of ten students from Form 3 and Form 4 of our school were accompanied by fellow students and teachers from Ying Wa College, St. Paul's Secondary School, Sun Kei Secondary School, G.T. (Ellen Yeung) College, Macau Pui Ching Secondary School, and Minxin School on a three-day cultural exchange program in Nansha, Guangzhou. The "2023 Guangdong-Hong Kong-Macao-Greater Bay Area Youth Exchange Program" was organized by the Hong Kong and Macau Youth Humanities Exchange Base of the Guangdong Political Consultative Conference (廣東政協港澳青少年人文交流基地) and the GBAx Guangdong-Hong Kong-Macao-Greater Bay Area Youth International Cultural Exchange Centre (GBAx粵港澳大灣區青少年國際文化交流中心).
Over the course of the program, the students were able to engage in a variety of informative activities, including visits to Minxin School to exchange ideas and perspectives with local students, the Hong Kong University of Science and Technology (Guangzhou), the Nansha China Aerospace Technology Base (南沙中科宇航航天飛行科技基地), and the China Shipbuilding Base in Nansha (中國船舶南沙基地), where they learned about the future development of cutting-edge technology in the Greater Bay Area. They also visited the CHALI Group to gain insight into the integration of traditional culture and modernity, and the Guangdong Provincial Committee of the Chinese People's Political Consultative Conference Cultural Museum (廣東省政協文化館) and the Guangzhou Coastal Defense Education Base (廣州海防教育基地), where they learned about the modern history of China.
In addition, the students had the opportunity to meet with the chief designer of the 2022 Winter Olympics mascot, Bing Dwen Dwen, Mr. Liu, and learn about the design concept behind it. One of the most unforgettable experiences for the students was the night cruise on the Pearl River, where they were treated to a stunning drone show that spelled out the name of their school, "Kowloon True Light School," over the city of Guangzhou.
This cultural exchange program provided a meaningful and enriching experience for the students, enabling them to gain a deeper understanding of the development of their country and to connect with students and teachers from Hong Kong, Macau, and Guangzhou. Through these interactions, they were able to broaden their horizons and develop a greater appreciation for the diversity and richness of Chinese culture.