School Hosts Semi-Precious Stone Bonsai Workshop to Promote Chinese Culture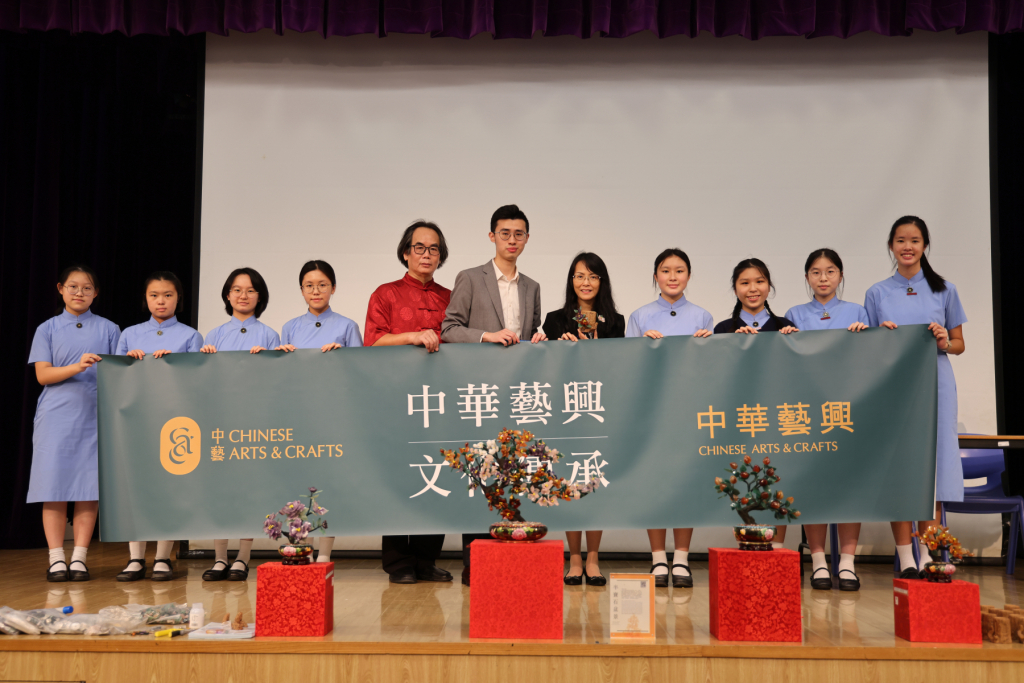 The school recently collaborated with Chinese Arts and Crafts to promote Chinese culture. As part of this initiative, on 21 June, the school hosted a workshop on "Semi-Precious Stone Bonsai" that drew the attention of Form 3 students. The workshop was led by Mr. Zhou, a seasoned expert in the art of bonsai-making.
During the workshop, the students were given a hands-on opportunity to work with agate and pink crystal, two semi-precious stones commonly used in the art of bonsai-making. They were tasked with creating a semi-precious stone pen holder for the upcoming Jiu Zhen exhibition, an event that showcases the school's values and educational philosophy. The students were also tasked with engraving the name of the school and its motto on the pen holder. Under Mr. Zhou's guidance, the students demonstrated impressive creativity and dexterity, producing stunning pieces of art that reflected the school's commitment to Chinese culture.